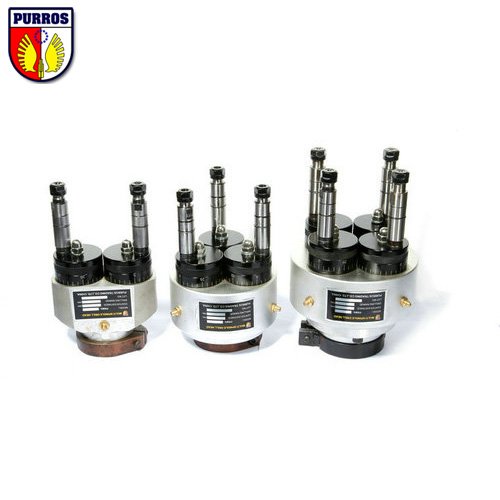 Multi spindle tapping head is a kind of machine tool for processing internal thread with tap. It is applied to a kind of internal thread processing machine tool. According to the national machinery industry standard, the tapping machine series is divided into: bench type tapping machine, vertical tapping machine, horizontal tapping machine and multi spindle tapping head. For some reason an important application * is that a wide range of classifications are not included, that is, the folding arm tapping machine.
Multi spindle tapping head is driven by compressed air, which is safe, fast and efficient; small air pressure and air volume (0.3-0.8mpa), super large torque output; it can tap all kinds of steel, iron, copper, aluminum, plastic and other materials; cylinder with overload protection device, less tapping damage, high screw accuracy; simple and light operation, no need of experience and strength; processing cost is more than CC processing center, milling machine with The tapper or manual tapping is much lower; the heavier work object does not need positioning device or movement, and the working area is large (within the radius of 100-2000m); the positioning is fast and the cutting speed is high to increase the production capacity; the through hole or blind hole, the tapping does not cause fracture, and the vertical and (Universal) angle can be tapped; the processing range is large: (I3 × 24). Product, guarantee of service life.
Since the multi spindle tapping head is facing the market, it is deeply loved by the majority of users because of its portability, flexibility, high efficiency and the advantages that other similar equipment can not replace. It avoids the limitation of lathe, drilling machine or manual tapping, and saves time, labor, teeth, taps and so on. Its remarkable characteristics are widely praised and adopted by users. The tapping machine is suitable for all machinery manufacturing industries. The customers in mainland China now cover machine tools, mould (factory) machinery, plastic machinery, printing machinery, packaging machinery manufacturing plants, engineering machinery, auto and motorcycle parts, aero engines, rolling stock, tobacco machinery and general machinery industries.