Description
Self feed drilling unit is a air-feed and electric rotation drilling unit that lines up electric motor type with output of 0.55 kW, features pneumatic feed drilling with rapid advance, cutting feed speed is freely controlled by hydro speed regulator.
Model: PR32P
No-load speed: 600-7500R/M
Drilling diameter: Aluminum: 3-12.5mm / Cast iron: 2-10mm / Steel: 1-9mm
Spindle stroke: 100mm/150mm
Cutting feed stroke: 40mm, 60mm, 80mm, 100mm, 130mm
Motor power: 0.55kw
Feed driving: 1250N
Air consumption: 3-5L
PURROS® Self Feed Drilling Unit PR32P Size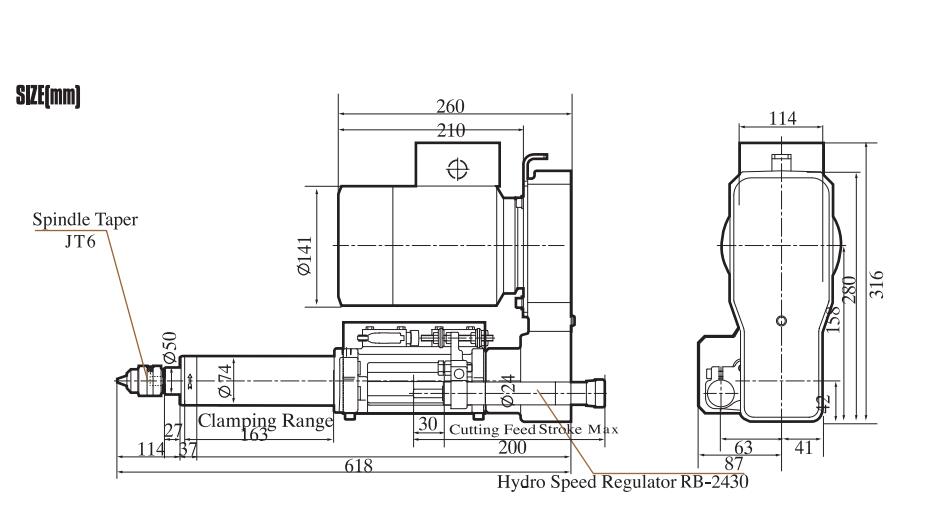 PURROS® Self Feed Drilling Unit PR32P Parameter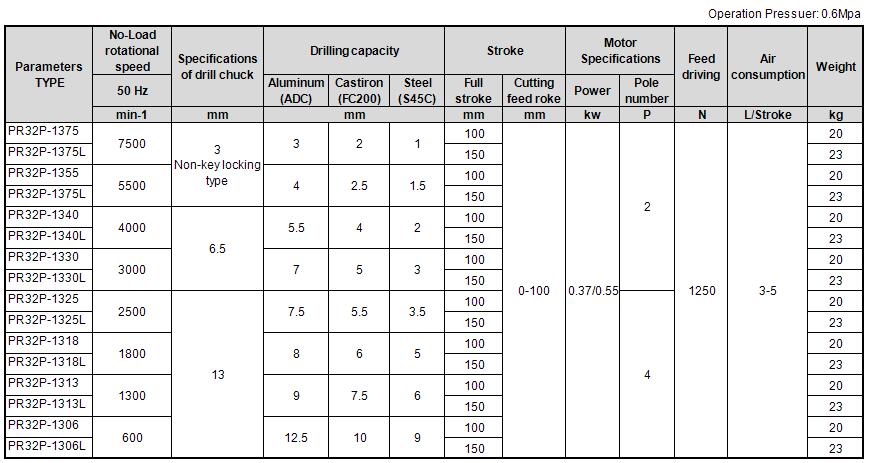 NOTE:
1. The selection of models should be based on the shape of the work, material, cutting characteristics, diameter and material of tools, rotation speed (cutting speed), etc.
2. The drilling capacity displayed in the above table is based on values representing a drilling depth of two times the diameter of the drill.
3. The standard attachment for the hydro speed regulator is RB-2430. Please specify an optional Hydro Speed Regulator if required. (Optional Hydro Speed Regulator Models: RB-2460, R-2440A, R-2460A)
4. Maximum weight of the attachment that can be mounted when machining downwards is 12 kg.
5. Make sure to use a collet chuck or spindle nose when the hardness of carbide drills and tool shanks is higher than that of general HSS (high-speed steel) drills.
PURROS® All Self Feed Drilling Units Parameter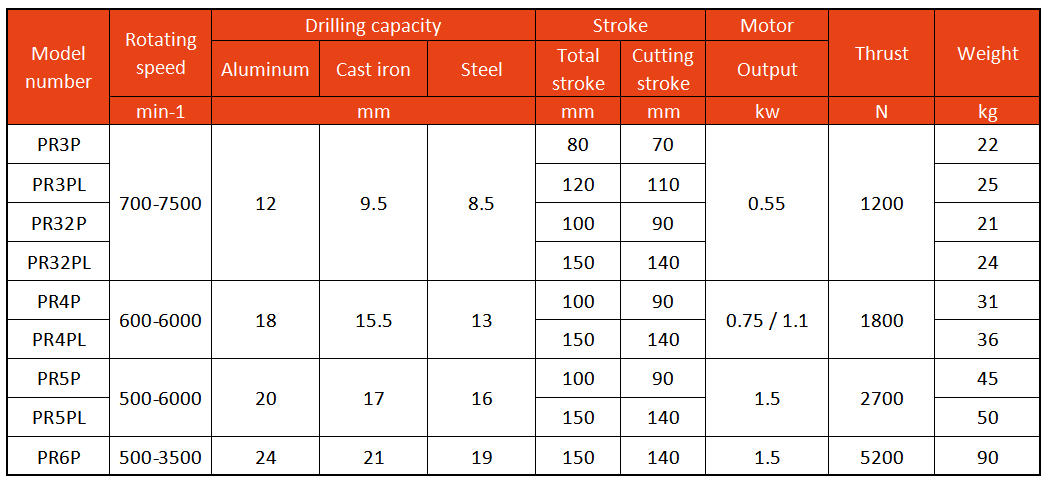 Features:
1. High-precision
Core technology of Electro Pneumatic Drilling Units is played very well, which completely strengthened the versatility of the product and thus made the high precision of Drilling Units reflected extremely.
2. High rigidity
Axial rail structure is used, which greatly improved the overall rigidity and fully guaranteed the stability of the hole machining.
3. High performance
A unique dual sealing structure and round body that is easy and convenient to be installed are available at the end of spindle, which can meet variety of holes machining requirement.
Products can be equipped with Self Feed Drilling Units
1. PURROS® Hydro Speed Regulators
Speed can be adjusted arbitrarily from lower to higher by a hydraulic feeding speed control device.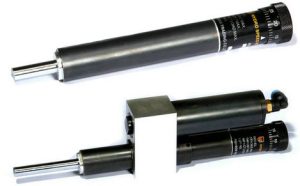 2. PURROS® Multiple Spindle Heads
Multiple Spindle Heads can be amounted, which can achieve high efficiency drilling and meet different requirements of machining spindle and spindle spacing. Extensive Multiple Spindle Heads sizes are available in PURROS®.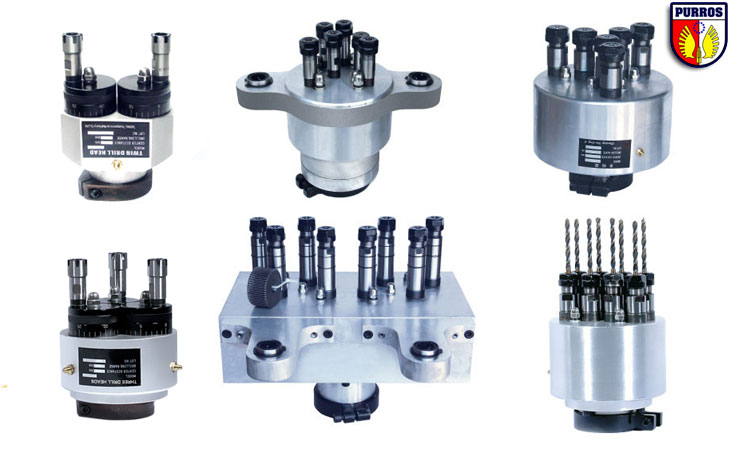 3. PURROS® Unit Installation Stands
Such desktop support is suitable for any machining directions, which can fix the Drilling Units angle freely.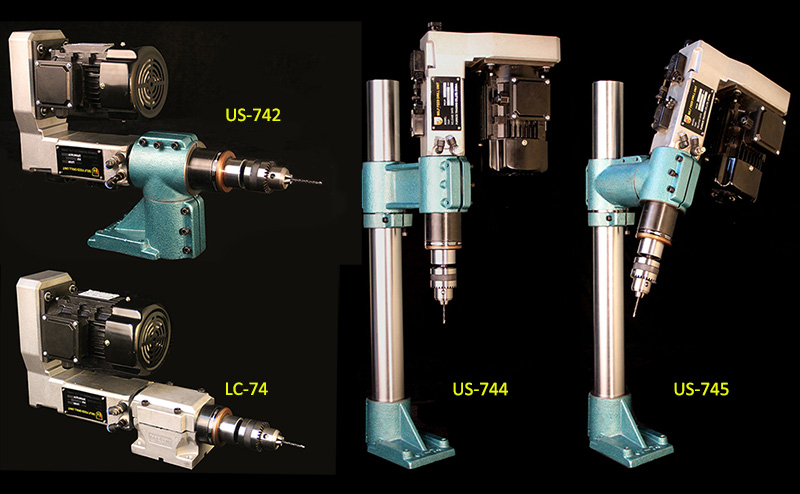 PURROS® Special Purpose Machines

Multiple Drilling or Tapping Machine


Multi Station Drilling or Tapping Machine


Rotary Index Drives Special Purpose Machine


Sliding Table Special Purpose Machine


Rotary Table Special Purpose Machine